What to know about the Wood Furniture Scorecard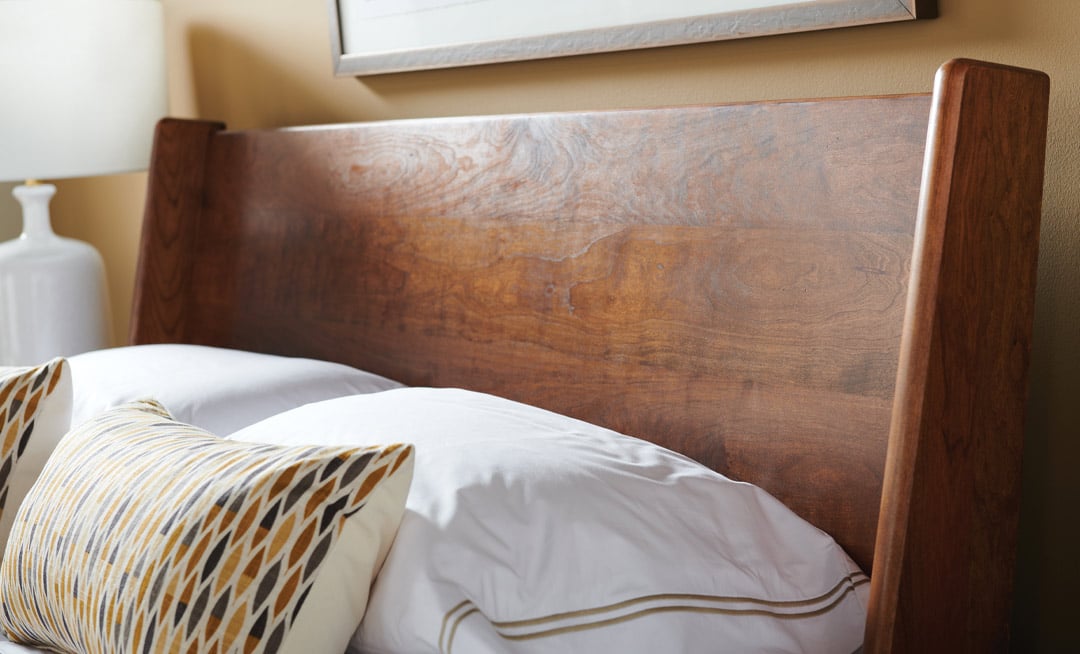 For the last 6 years the Sustainable Furnishings Council and the National Wildlife Federation have been publishing the Wood Furniture Scorecard. The Scorecard is a tool to assess furniture retail stores on their wood sourcing policies and the types of wood used to make the furniture they sell. The assessment uses set criteria, the "scorecard methodology", and the scoring team looks first at the company's website content for a preliminary score in 3 categories: Policy, Practices and Performance, and Additional Actions.
We encourage dialogue with the company over a period of a few months, in order to understand the company's stance on sourcing wood, sustainability initiatives, and how well they tell the story on their website. The SFC scoring team offers expert assistance to everyone that will take it and then completes a final assessment at the end of the scoring season. There are 2 award levels: Top Scorers and High Scorers. One company under the threshold of high scorer status is deemed Most Improved based on their improvement on their own score from the previous year.
For 2023, we have wrapped up assessments and given Final Scorecards to 127 companies. We will publish their scores on November 1st on our website. We ask each High and Top Scoring company to help promote their award, display their badge, and talk about their mission and policies to offer their customers furniture made of wood from good sources. We are ready to promote and celebrate all engaged companies with a press release to media sources, through our social media channels, and more.
Adopting a formal Wood Sourcing Policy is an important step in this process. Yes, a company gets points for this, but it shows commitment to become more stringent on wood sourcing. The policy can be used when onboarding new vendors or starting a new conversation (stating policy points) with vendors who've been supplying a company for a long time. Retail companies buy from manufacturers and the manufacturers are buying the wood. Over the course of 6 years, we've seen the influence this has. There have been instances where a retail company looks for new brands to sell when they cannot get answers on the types of wood (in furniture form) that is desired.
The criteria for Practices and Performance are about implementing the wood sourcing policy. We award points for putting it IN ACTION, and making it work for the company's goals and commitments (and the forests!). This is also the most effective way to exercise "due care" or "due diligence" regarding high-risk sources under the US Lacey Act. Points are given for wood furniture bought or sold that is made of recycled or reclaimed wood, including urban wood; and wood that is certified under any certification system. The scorecard gives additional points for wood that is FSC Certified and/or (yes, more!) reclaimed wood. That makes sense right? Using wood that has already served a purpose, no more trees had to be cut to make a beautiful table for your dining room.
If Urban Wood is a term you haven't heard about before, we believe it's something to learn about. As mentioned, urban wood is considered "recycled and reclaimed" in the scorecard methodology. It is wood that comes from trees in urban locations (cities, towns, etc.) that are felled for development or removed if the tree is diseased or considered unsafe, and instead of these trees going to the landfill, they are milled and used as a material for many things including furniture. The infrastructure of saving, milling, and distributing urban wood in the United States is being built now. We are really excited about this and SFC is working with organizations and companies who are making this happen! More to come about urban wood!
Why (the importance of) FSC Certified Wood? SFC and our scoring partners (and other experts and organizations with a stake to save the forests of the world) have established, since 2018 when we started the scorecard, that the Forest Stewardship Council Certification is the best and most stringent at assessing forest management best practices that do not degrade the forests. We believe that FSC Certified wood comes from well-managed forests
Wood that comes out of our North American Forests may not be certified wood, and we believe most of these forests are well managed too. Many of our members and other companies source this wood and know this is a good decision, with other sustainability measures in mind: reducing transportation emissions as one example. This is a longer story and an important part of the equation that we'll get into in a future post.
We believe the scorecard process has influenced buying behavior and increased awareness of the importance of responsible wood sourcing. The companies that are scoring highest on the scorecard – and the ones making incremental improvements over the years thereby increasing their scores – are realizing their customers are paying attention. And in order to compete in today's market, retail companies must do their part to sustain the environment – specifically for the world's forests which are crucial for the regulation of regional and global climate, as well as protecting biodiversity.