Our team consists of visionary sustainability leaders who are resolute in their commitment to positively influence the practices of the home furnishings industry.
Passionate about Sustainability?
Become an SFC Board Member!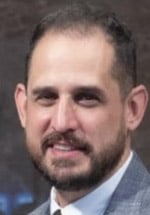 Rick DaCruz
Board Member
Rick DaCruz is a versatile and multifaceted home furnishings professional with over 25 years of experience and consistent success in creating revenue, profit, and business growth in the home furnishings industry.


Through his leadership and passion for sustainability, he helped sizable retailers implement more sustainable best practices on a corporate level and through their supply chains.