Our team consists of visionary sustainability leaders who are resolute in their commitment to positively influence the practices of the home furnishings industry.
Passionate about Sustainability?
Become an SFC Board Member!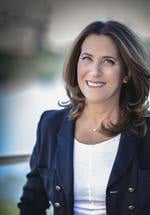 Nancy Fire
Board Member
Co-founder and creative director of Design Works International, Nancy works alongside Neil Breslau, her business partner, husband and co-founder of Design Works International. She is recognized for her natural ability to connect her passion for color and design with a keen understanding of the changes and developments in lifestyle trends, helping brands to adapt and capitalize on an ever-changing market. Coupled with almost three decades of industry expertise, Nancy looks for inspiration everywhere which affords her a unique perspective and talent for marrying design with commerce. Nancy is the talent behind various retail brands and product development programs, specializing in trend research and development, print and color direction, and keynote speaking for industry events.