Our team consists of visionary sustainability leaders who are resolute in their commitment to positively influence the practices of the home furnishings industry.
Passionate about Sustainability?
Become an SFC Board Member!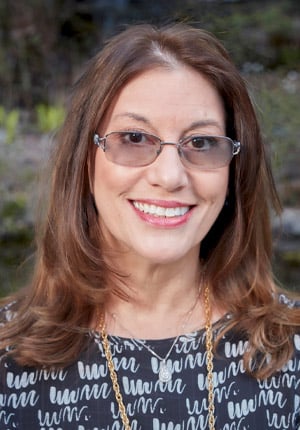 Amy Lynn Schwartzbard
Board Member
Amy Lynn has a 30 year + tenure in the Design and Furnishings industry. Born with a paintbrush in hand and a unique creative sensibility, she found her home in design. Amy has applied her talent through many channels in the industry. A 16-year home furnishings retailer, Over the Moon + OTM, based in Hollywood, FL. She spent 25 years + as a residential interior designer with some celebrity clients. Amy has been designing boutique hospitality and commercial projects for the last 10 years. These include boutique hotels, b&bs, restaurants, and common commercial spaces. Amy is a positive, creative thinker and problem solver. A savvy businesswoman, advocate, coach, world traveler, and a mother to a very special 31-year-old daughter, Justine. The Kaleidoscope Project (TKP), her new non-profit organization, was founded in January 2021. The Kaleidoscope Project is a cultural creative collaborative that supports a vibrant design and art community, elevates emerging and established faces of design from all cultural corners, and provides educational and industry opportunities for stellar young creative talent.
In three years, TKP has designed and opened two evergreen show spaces to the public and is in the midst of its third and most ambitious project to date. Established as a 501(c)3 foundation guided by a board of directors, TKP has created and launched an educational initiative to bring young talent into our industry; and established a sought-after internship program. The organization partners with distinguished entities and individuals to bring professional business-building opportunities to our designers while simultaneously connecting them with some of the most influential companies and vendors in our industry.
Amy cherishes her industry relationships and supports these organizations, NewH, ARTs, IDS, Withit, NKBA, IFDA, ASID, and SFC. Amy splits her time between NYC and The Berkshires. You can find her in museums, the theater, a concert, or walking the city for inspiration.