Our team consists of visionary sustainability leaders who are resolute in their commitment to positively influence the practices of the home furnishings industry.
Passionate about Sustainability?
Become an SFC Board Member!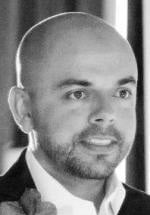 Abi Sood
Co-Chair
Abi Sood is Founder & CEO of Avasa Home. He was born and raised around the textile industry. His family's sourcing business has been operating out of India since the 1960s, sourcing products from all over south Asia and offering them to the world. After joining the family business for a short time in the 1990s, Abi decided to break off on his own and started manufacturing home textiles. After almost 20 years of experience, the idea for Avasa was born in 2014. With a keen eye for design, a deep knowledge of the handicrafts available in the region, and the technical understanding of the production process, Abi launched Avasa to offer his take on home linens to the global village.