You are here
Sustainable. Timeless. Design. by Webinar with ASID Oregon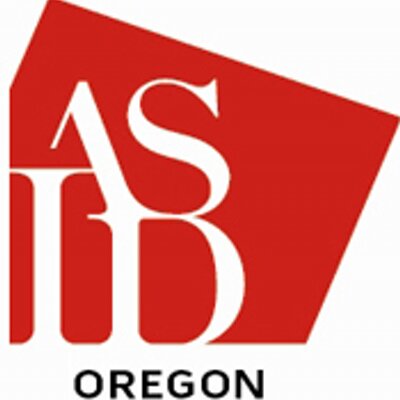 Sustainable. Timeless. Design. by Webinar with ASID Oregon
June 25, 3pm EST
---
Now more than ever, sustainability is of critical importance to designers, manufacturers, clients and global brands. Join us for this informative CEU as a panel of industry experts help us navigate the core tenets of sustainable design, and why it is inherently timeless.
Panelists include Kathryn Richardson, Libeco; Beverly McAuley, Moore & Giles Leather, and Steve Freeman, Room & Board, in conversation with Susan Inglis, Executive Director, Sustainable Furnishings Council as moderator.
CEU Number: CEU-105702-R1
Designation: HSW_Sustainability
Learning Level: Basic
Subject Code: 2. Interior Design / 12. Sustainable and or/Environmental Design
Click HERE to view the recording!
---
Kathryn Richardson has a passion for natural fibers and promoting textiles. She has been a Board member of the International Textile Alliance since 2011, was Treasurer from 2017-2019, and now serves as its Vice President. She was past Board President of the Sustainable Furnishings Council and served on its Board from 2015 until 2020.
Kathryn has been in the textiles field in various industry roles from retail to wholesale sales and management, training, product development, store operations, and merchandising at companies such as Laura Ashley, Williams-Sonoma, Schumacher/Waverly, and Revman Industries. As VP of Sales for Libeco, the past 13 years has been a wonderful opportunity to work with a sustainable product and an eco-focused company; it is her "perfect job" given her 23+ years of past experience and passions.
---
Beverly McAuley is a graduate of Kansas State University with a Bachelor's of Science in Interior Design. She has served the Architectural and Design community as an educational resource and representative for 28 years. Beverly shares her extensive knowledge of leather through 15 years of experience including her current position as the Director of Education and Sustainability at Moore & Giles. 
Beverly is passionate about Innovative Sustainability and the Environment. She is a member of the LP50, and presents regularly as an Ambassador Presenter for the International Living Futures Institute.
---
Steve Freeman is the Vendor Resource Manager for Room & Board, a contemporary Furniture retailer with 18 stores across the US. Steve has worked for Room & Board for over 40 years and has been one of their sustainability leaders. Room & Board is a Founding member of SFC and they have achieved Silver Exemplary status. Steve has held numerous board positions at SFC including President of the Sustainable Furnishings Council.
---
Jim Scolastico has spent his entire thirty year career in retail management. During that time he has lived and worked in several states, including California, Nevada, Missouri, Kansas and Oregon. Living in a variety of places has helped him learn and understand customer behavior as it varies from region to region. The last sixteen years have been spent in Oregon and this has become his home. Over the course of his career, he has worked for Target, Borders Books, IKEA, The Container Store, and now Room&Board for the last four years. 
Being part of the teams that introduced both IKEA and Room&Board to the Portland Market have been a highlight of Jim's career. Both companies place a tremendous importance on sustainability and working within the community which is something he take tremendous pride in. Helping customers understand how well designed furniture, made in America, can impact their lives and the environment, has become the focus of his career and something he hope to continue for many years to come.
---
Susan Inglis is Executive Director of the Sustainable Furnishings Council, and resident expert with the organization she helped found in 2006. She has led SFC to work with industry leaders to establish criteria to gauge the sustainability of furniture products and practices; develop programs for educating all sectors of the industry; and attract hundreds of companies to membership. Inglis is also founder and owner of From The Mountain, a company that imports hand spun cashmere yarn from Afghanistan, providing safe income for over 100 women there. Inglis serves on the Board of the American Sustainable Business Council and was awarded a 2017 Visionary Leadership award by the NC Business Council. She lives in North Carolina.
When
June 25th, 2020 from 3:00 PM to 4:00 PM
Event List Priority
| | |
| --- | --- |
| Sticky at Top of Current Event List? | No |